Located in west India, Pune is the eighth most populous city in the country and the second largest city in the state of Maharashtra, after Mumbai. It is the administrative capital of Pune District and the seventh largest metropolitan region of India. Also called the "Cultural Capital of Maharashtra", Pune is a premier educational destination in the country. It has been called the "Oxford of The East", "Pensioner's Paradise" and the "Queen of Deccan".
The economy of Pune is mainly dependent on the established industrial centre and the booming software industry. Pune is a major industrial centre, growing rapidly every year. It is home to one of the world's largest two-wheeler manufacturers, Bajaj Auto. Other automobile majors are Tata Motors, India's largest passenger car and commercial vehicle manufacturer, Daimler Chrysler, which has an assembly line for its Mercedes-Benz brand, Kinetic Engineering and Force Motors Ltd.
The Pune office market has a stock of 51.2 million sq ft of Grade A office space. The overall vacancy rate is 6.5%.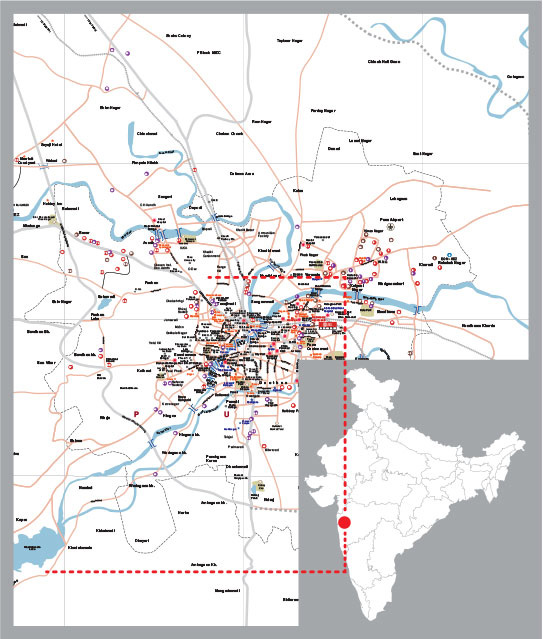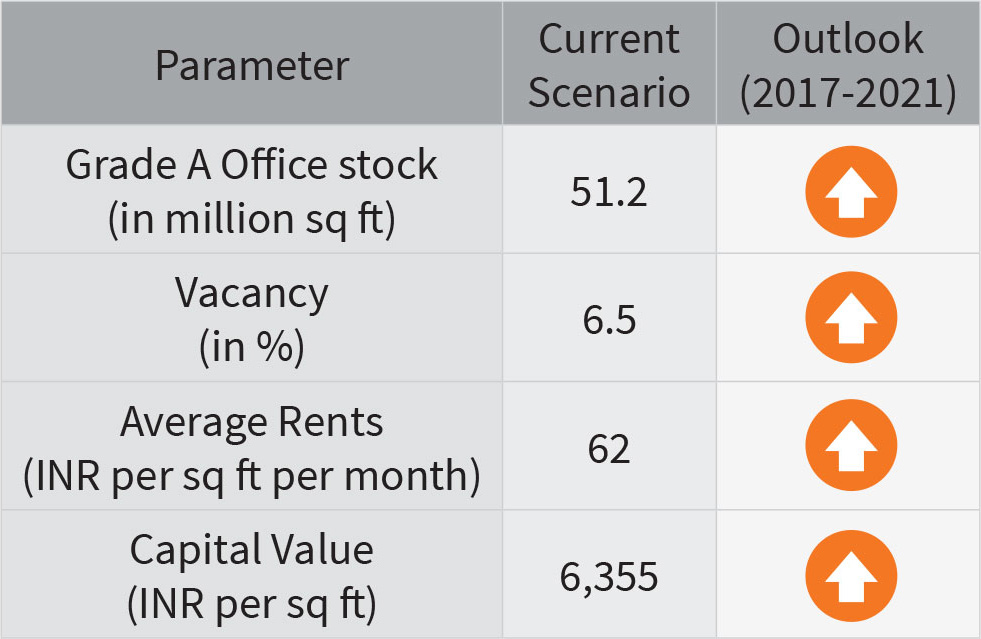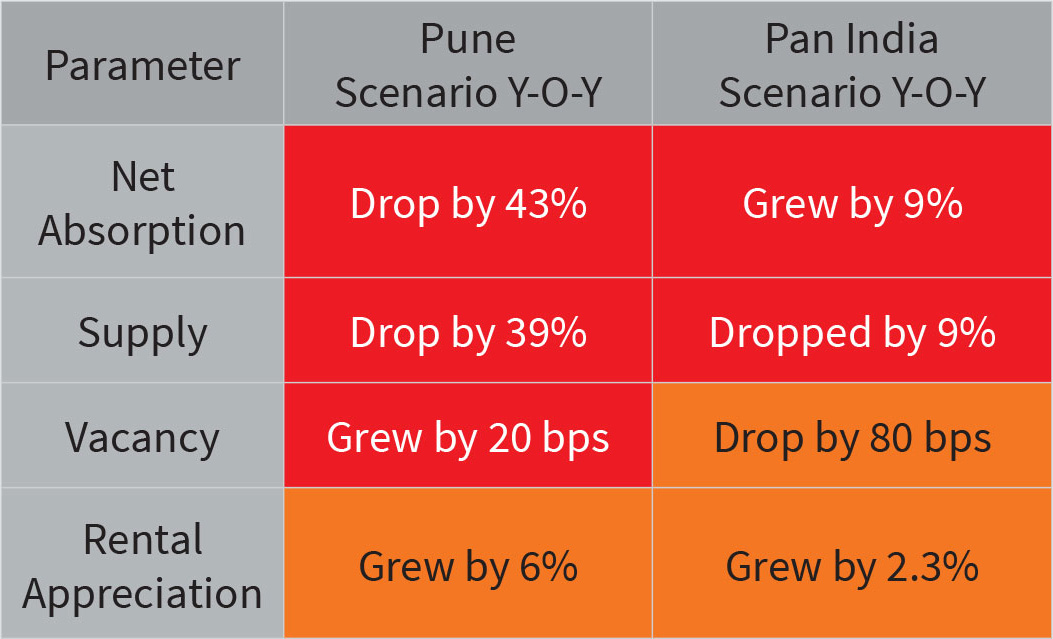 Source: JLL REIS 2Q17
The Pune office market is divided into the three sub-markets of the CBD, the Secondary Business and the Suburbs.
CBD – The CBD primarily comprises areas such as MG Road, Bund Garden Road, Koregaon Park and Senapati Bapat Road, which in recent times has emerged as one of the prime commercial areas of Pune.
SBD – The growth of the IT/ITeS sector resulted in the development of many areas in Pune into Secondary Business Districts (SBD). These are located within 5-10 km of the CBD area. These include the areas of Kalyani Nagar, Kharadi Yerwada, Viman Nagar, Airport Road and Nagar Road.
Suburbs – This includes Hinjewadi and Pimpri-Chinchwad in the Western Corridor of the city and Fursungi in the Eastern Corridor of the city. Hinjewadi over the last five years has emerged as the most significant cluster for IT/ITeS development in Pune alongside the North East micro-market in the SBD.