Chennai has a diverse economic base spread across automobiles, technology, hardware manufacturing, financial services and healthcare industries. Known as the Detroit of Asia, it accounts for over 60% of the country's automobile exports.
The city is India's second largest exporter of software, information technology (IT) and information-technology-enabled services (ITeS), next to Bangalore. As the Entertainment Capital of the South, it is also home to the large South Indian Tamil film industry. The State Government of Tamil Nadu, after successfully establishing IT and Industrial Parks, is in the process of setting up Financial City and Media Entertainment Park, with an investment of over USD 2.5 billion.
Chennai's economic development has been closely tied to its port and transport infrastructure. The city is served by two major ports namely Chennai Port (one of the largest artificial ports) and Ennore Port. The Chennai port is India's second busiest container hub after Mumbai. With four major National Highways radiating outward from Chennai, the city is also served by the three major ring roads that are being developed.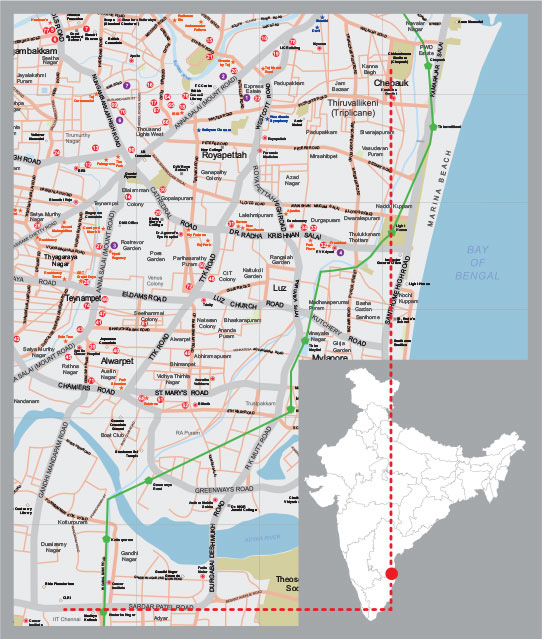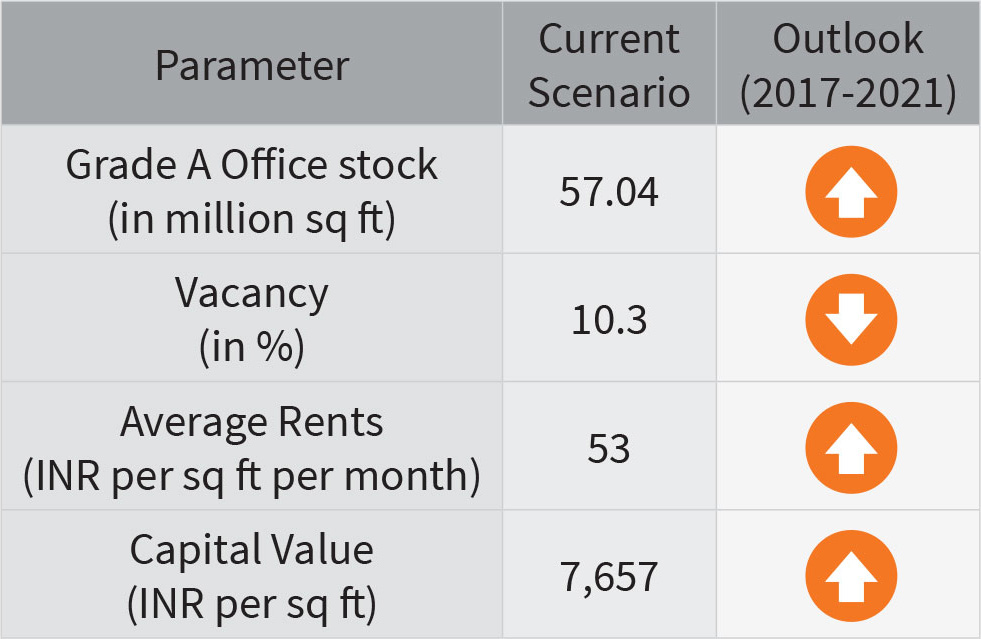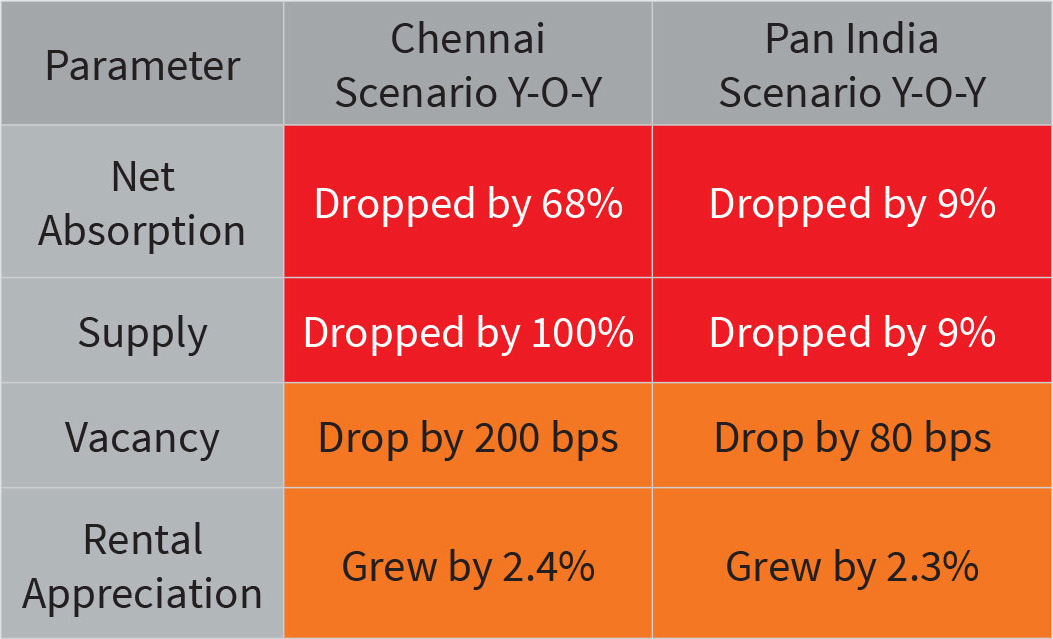 Chennai office market is divided into six submarkets housing one Central Business Districts, two Secondary Business Districts, and two Suburban submarkets. CBD is an established social infrastructure with huge premium residential catchments. SBD's are typically where higher asset quality is available as compared to other sub-markets as well as availability of commercial stock. PBD's are where there is availability of large floor plates and relatively affordable rents, at high-quality buildings, for IT/ITeS occupiers.